Troy Locke, BA, BComm, AMP
Mortgage Agent
Troy Locke, BA, BComm, AMP
Mortgage Agent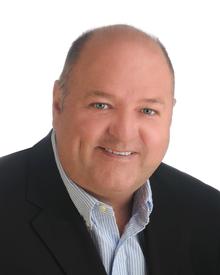 Thank you for taking a few moments to read my bio. My name is Troy Locke and I wanted to introduce myself and tell you how I may be able to save you time and interest with your mortgage. I was born and raised on the east coast , Cape Breton, even though people say I sound like a Newfoundlander. I transferred to Ottawa 16 years ago and I have 25 yrs mortgage consulting experience. With my experience and wealth of knowledge in the mortgage industry as well as personal finances, I will be able to answer all of your questions.
What is a mortgage broker and how can it benefit you? Well, I will shop your mortgage to over 40 different lenders (First National, Scotiabank, , TD/Canada Trust, Ing etc.) who want to compete for your business. This will help us obtain the lowest rates and best mortgage products to fit your needs. Whether you want to refinance your home for renovations, build a new home, a new purchase or even dreaming of that new cottage, we'll have the right product for you!
Approvals are very prompt, usually within 24 to 48 hours and my services are free. I can meet you at your home or office, 7 days a week. With my laptop in hand we can go over different mortgage options from the comfort of your home.
Saving money on your mortgage is not just a matter of getting the most competitive rate. There are different types of mortgages… open, closed, fixed rates, variable rates, short term, long term, discounts, cash backs and each with different penalty calculations etc. Making sense of it all can be a daunting task and you may need someone who will take the time to ensure that you have the necessary information to make an informed decision.
I have extensive experience in commercial lending and a lot of knowledge to help approve those "out of the box" tougher deals. I help many local mortgage brokers and bankers place their commercial and alternative deals.
Call or email for quick online pre-approval and rate quote, you won't reget it. Just hit the "apply with Troy" button in the upper righthand corner and I will get back to you within a couple of hours. Great service and rates with a friendly laid back "east coast" style you'll appreciate during this daunting time. This can all be done over the web and email to save you time.
purchasing your first or next home, or considering a vacation property;
new to Canada;
investing in property; rentals
considering a large renovation project;
refinancing to boost monthly cash flow and save on interest costs;
looking at options for your mortgage renewal; or,
interested in repairing your credit so you can qualify for mortgage financing.
commercial or multi-units
Markets
Ontario: Almonte, Arnprior, Athens, Barhaven, Bells Corners, Cornwall, Cumberland, Gatineau, Gloucester, Greely, Kanata, Kemptville, Kingston, Lansdowne, Limoges, Nepean, Orleans, Ottawa, Ottawa-Carleton, Rockcliffe, Rockland, Stittsville
Languages
English
Specialties
Residential Mortgages, Commercial Mortgages, Alternate Lending, Reverse Mortgages
Current Rates
We regularly receive short-term rate promotions that are not posted online, which means our rates change frequently. Please contact me for these unpublished rate specials, and for your own personalized rate and mortgage plan.
Current Prime: 2.45%
Terms
Posted Rates
Our Best Rates
6 Months
3.75%
3.30%
1 Year
3.19%
1.99%
2 Years
3.29%
1.99%
3 Years
3.89%
1.99%
4 Years
4.19%
1.99%
5 Years
4.94%
2.04%
7 Years
5.49%
2.34%
10 Years
5.99%
2.99%
5 Year Variable
1.98%
1.98%
Insured mortgage rates, subject to change. Conventional and refinance rates may be higher. Some rates may not be available in all provinces. Consult a local Invis professional for more information. OAC. E&EO
The best cash back card in Canada for homeowners - Now Available!
Apply Now!